Our Vision
General Trias College of Cavite aims to develop individuals who will live to be an inspiration to others to be true Christians. It is omitted to provide an environment of innovative learning that will continuously seek and aim at academic excellence while instilling the values of Christian faith.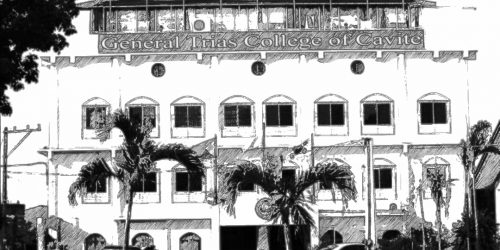 Our Mission
The General Trias College of Cavite, Inc. focused on its goal to achieve excellence academically and spiritually shall:
Nurture a child in God's way with academic and spiritual knowledge to form desirable attitudes and imbibed moral values to understand the nature and purpose of the human person and thus of oneself, one's own people, culture and race.
Provide an environment that courage's active learning, values diversity and recognizes potential and cultural uniqueness.
Conduct professional development program to help the academic and non-academic personnel to become better learning acilitators.
Make use of relevant and up-to-date technology, administrative and information systems, facilities and other resources that will make way for better learning and efficient delivery of services.
Establishment and Spiritual Ideology [ Veritas(Truth), Freedom ]
GTCC, based on the Bible saying, "If you keep and obey My Word, then you are My followers for sure. You will know the truth and the truth will make you free"(John 8:31-32), will foster who found the spirit of truth and liberty.
Educational Philosophy
GTCC, based on the teachings of the Bible, is a school that teaches leaders who devote their lives to the state and society according to the spirit of truth and liberty. Through the teaching of the Bible and the studies, all GTCCnian need to foster creativity and personality to preach the gospel and to lead the development of academic progress.
GTCCnian should also serve the nations of the Lord and the prosperity of mankind and the neighbors with open minds and love for the country. GTCCnians ought to engrave its mission in their mind and must exert themselves to the full extent of their leadership to realize the proud spirit of sportsmanship in the world.